World of MiniMonsters
Fiyatlar
Fiyat Geçmişi
Oyun Hakkında
---
WORLD OF MINIMONSTER is a game of creature collection. You must beat 20 levels to reach the boss in the final showdown. (This can change each game).

To be able to beat the final boss, you should level up your MiniMonsters. What better way to do it than with potions?
POTIONS - Buy potions to make your MiniMonsters stronger or change its stats. But you will need gold to buy them, then...
LET'S GO ON ADVENTURES! - Each level has 3 different adventures, 2 easy and 1 not so easy. While you are overcoming adventures, you will get gold and new potions for your MiniMonsters. You will need to have specific MiniMonsters to reach the victory. So, you should manage your group of MiniMonsters as better you can.
Are you ready to FIGHT? - Beat 3 different MiniMonsters in each land to reach the next level, but be careful! Maybe the last one is a Gold Star Minimonster (like a little boss with a special skill).
How to FIGHT? - It's very important to know that each type of MiniMonster has different strengths and weaknesses. Light gets a bonus when fighting against Nature. Nature gets a bonus when fighting Mechs. Mech get bonuses when fighting against Dark, and Dark get bonuses when fighting against Light. You will also be interested to know that each MiniMonster is linked to an element. So Water gets bonuses against Fire, Fire against Earth, Earth against Air, and Air against Water. These elemental blasts are very powerful but will consume energy.
BATTLEGROUND - Select your battleground to get more bonuses for your MiniMonster. Each battleground will help one type of MiniMonster. Thus, it is essential choose your battleground well.
GAMES'S FEATURES:
- 63 MiniMonsters (60 playable)
- 13 Different potions
- 35 Adventures
- 16 Battlegrounds
- 8 different skills that change the fate of the battle
- Random music for the main panel and battles
Have you already chosen your favorite MiniMonster?.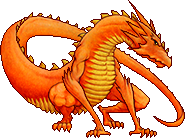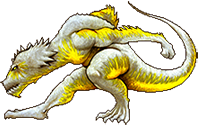 Sistem Gereksinimleri
Yorumlar
Copyright © 2018-2021 | BAYDİJİTAL | Tüm Hakları Saklıdır.