Witch Strandings
Fiyatlar
Fiyat Geçmişi
Oyun Hakkında
---
Far, far away, there is a Forest, filled with dark things, indelibly influenced by the Witch who lives as distantly as she can from its undulating heart. You are a strand of light, coalesced to nurture the dark.
Create pathways through the darkness in a top-down open world inspired by dark fairytales. Nurture the creatures of the Forest, repair ancient structures, and ultimately: confront the Witch who broke this place.
Witch Strandings dials into the emerging genre of physical transportation. A digital forest that extends beyond the boundaries of your screen, in an all-new Strand-type game.

FEATURES

Whether swiping your mouse quickly to move through raging rapids, or inching forward to avoid being swallowed by quicksand, a unique cursor control method makes your journey a physical experience.
Carry supplies across a twisting Forest to nurture disturbed creatures.
Haunting open world with distinct biomes and a day-night cycle.
Activate ancient structures to strengthen your link to the land of the living.
Create your own pathways through a cursed and ruined Forest.
Use haunted mushrooms, mystical artifacts, and more to alter the world.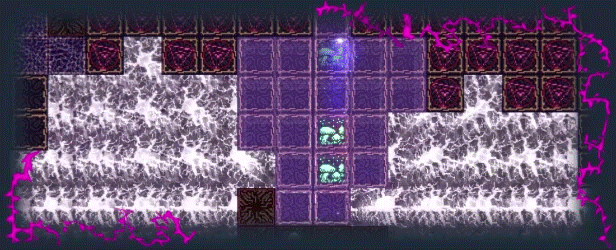 Kill any character at any time—permanently.
Confront the Witch, and decide the fate of the Forest.
Make the Forest a better place--or strangle it.
Sistem Gereksinimleri
Yorumlar