Watermelon Wars (西瓜摊主大战买瓜人)
Fiyatlar
Fiyat Geçmişi
Oyun Hakkında
---
This is a game based on a popular Chinese video, a war started over buying watermelons.
A merchant selling watermelons encounters bad guys who send all kinds of enemies to destroy the merchant's store.
You need to help the merchant to resist the enemies and he attacks by spraying watermelon seeds out of his mouth.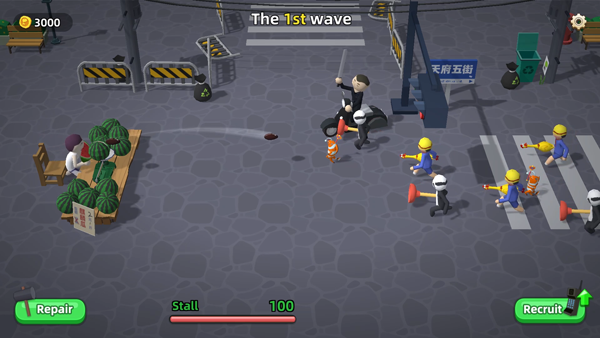 You can choose 8 characters to help you, they may be the merchant who sells bananas, or the uncle who feeds the pigeons in the square, or the drunkard on the roadside, the little girl who plays with a drone, the little boy who takes a toy water gun, the boss of the company, the warrior who is a great swordsman, or even the dog who plays Frisbee.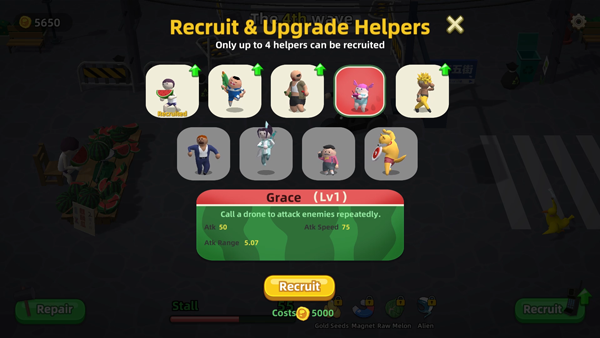 You need to choose different combinations of characters to bring out the best results and achieve victory after victory.
You can also choose from four different skills to fight, such as spewing golden watermelon seeds with your mouth, using magnets to attract the enemy's attention, throwing big watermelons at them, or even summoning mysterious creatures.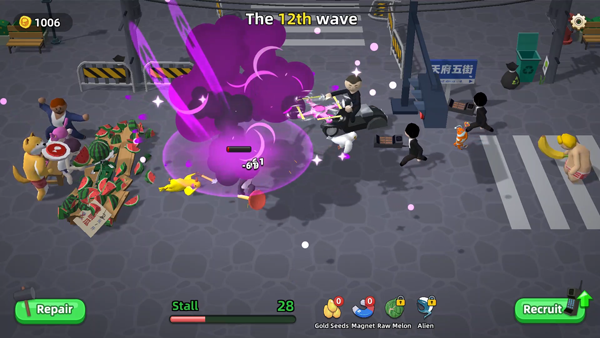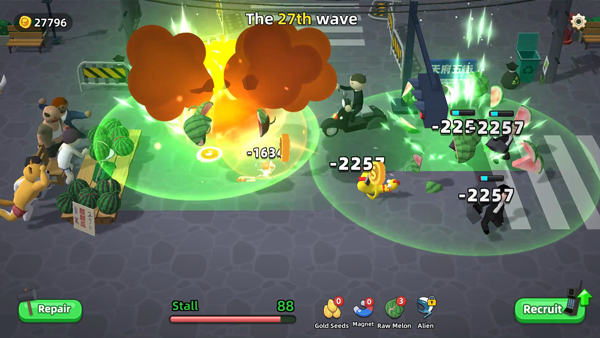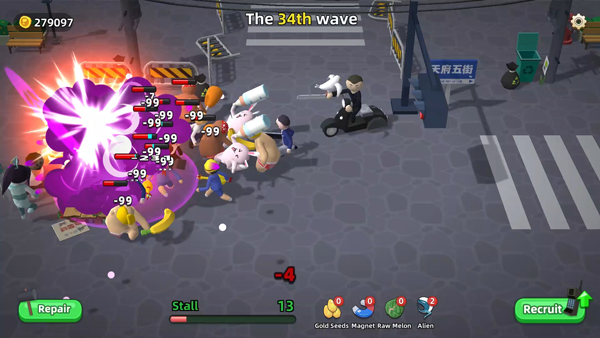 Let's see how long you can hold out. Go for it!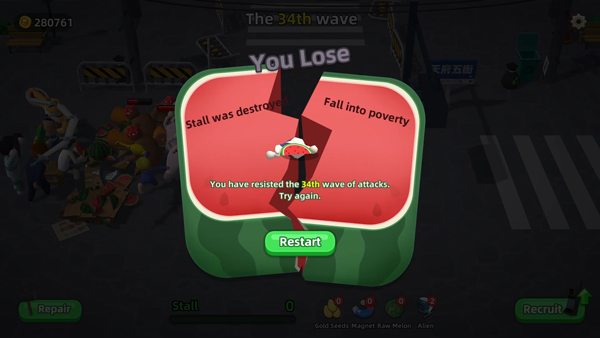 Sistem Gereksinimleri
Yorumlar