Unichrome: A 1-Bit Unicorn Adventure
Fiyatlar
Fiyat Geçmişi
Oyun Hakkında
---
RETRO RUN & GUN ACTION
Follow the platforming quest of a unicorn in search of color in this 1-bit adventure by Super8bitRafa. Relive the glory of the retro console era in the spirit of the classic Atari while experiencing heart-pounding platforming and shoot 'em up action. Prepare for an arcade delight with tight controls, refreshing game mechanics, cracking retro art, and an addictive soundtrack. Gameplay is rooted in classics like MegaMan, Metal Slug, and Sunset Riders (but with adorable unicorns) and an absurd plot inspired by classic cartoons like Rick and Morty and The Simpsons.

Fast-paced, relentless platforming action

Fully voiced characters starring Olivia Vidas and Christina Costello

Amazing 1-bit retro art style

Original Soundtrack by Jaggy Fox

16 Screen Filling Bosses!

Over 40 Levels of bullet hell madness

8 Unique worlds to explore and destroy

16 Tools for destruction

The Unichrome prototype was originally created in just 3 days as part of WGJ 28 with the theme "Rainbow Unicorn". The original prototype had only 4 levels, each of a different color: purple, brown, blue and white. There was only one boss fight originally at the very end. Due to its popularity, it was determined to take this on as a full-scale project. The current team consists of only one person Super8bitRafa (lone developer). The game is currently still being updated weekly.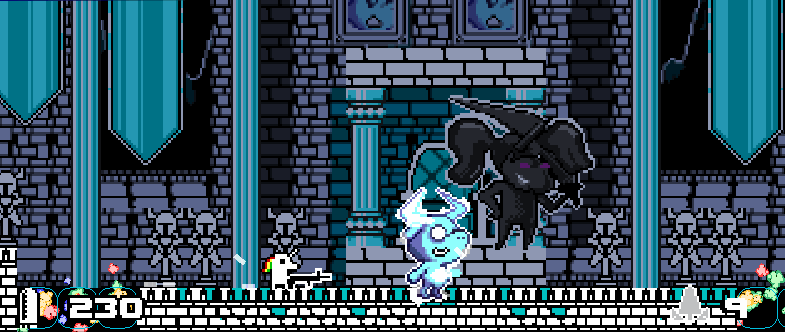 Sistem Gereksinimleri
Yorumlar