Ultra Thunderball
Fiyatlar
Fiyat Geçmişi
Oyun Hakkında
---

WELCOME TO ULTRA THUNDERBALL
Defeat the evil geometrics with your trusty Gun-Bat and your ability to knock yourself into the air by hitting enemies.
Fly like an eagle or... rabbit?
You are confronted with waves of enemies which you have to defeat in order to advance. "How do I defeat these guys?" I hear you asking. Well, with our assortment of different Gun-Bats, you will shoot and slash your way to victory. The kicker is, every attack and shot from your Gunbat will not only send the enemy flying, but also yourself. Staying on the ground is dangerous, so try to stay in the air by using enemies, weapons and other junk flying around as boosters. Staying in the air has other benefits, but try to find them out by yourself.
Give them a taste of their own medicine
Almost all attacks can be sent back with a hit from your bat. And when the screen becomes a bullet hell, it's the only thing you want to do.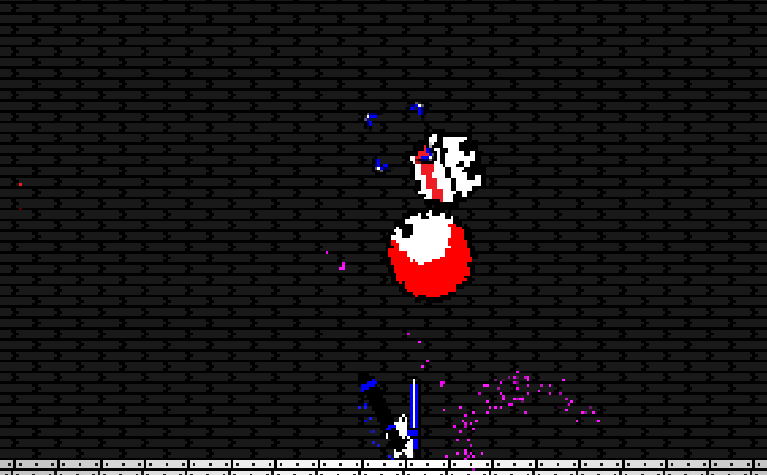 Volatile enemies
Almost everything can be used to attack enemies. Hitting an enemy into another one? Yeah.
Hitting your own bat into the enemy? Of course.
Shooting your grenade into a group of enemies with a well placed shot from the Action-Rifle? Absolutely.
Features
7 completely unique Gun-Bats

Lots of different enemy types with scaling difficulty

Acrobatic, high skill movement

Velocity based damage, the faster you are, the higher your destructive power is

Permanent Leaderboard for normal runs

Daily and Weekly seeded runs with corresponding Leaderboards

Full Controller and KB+M Support
Now get ready. The tournament has already started.
Sistem Gereksinimleri
Yorumlar