Tower Defender: Hero Wars
Fiyatlar
Fiyat Geçmişi
Oyun Hakkında
---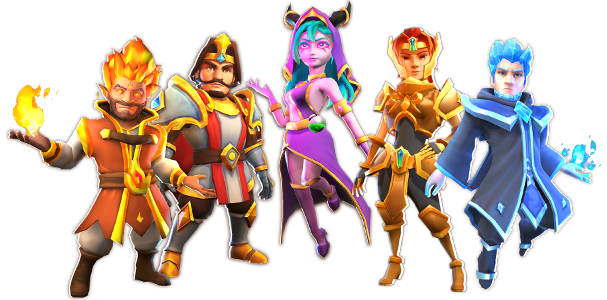 All the TD strategists, come and join this battle of wit! Enemy troops have arrived at the gate of your keep that may fall into pieces at any moment. You can smell fear on the ramparts. One wrong move and defeat is nigh. Block and occupy enemy towers while strengthening your own, then you shall have an epic victory!
Tower Defender is a strategy-type tower defense game, developed by an indie game developer SUPLIFE. Your intelligence is put to test in the world of Tower Defender where you need to choose a suitable hero, releasing his battle-changing ability to conquer enemy towers.

You can play as a Froster, Agarwain, Cyrus, Calypso & Prothoe. When you put on Hero's Gloves, you possess their unique abilities which you can utilize to attack enemy troops or defend your own towers in battles. The more levels you complete, the more heroes and abilities will be unlocked, allowing you to build your own hero squad.

The battlefield is within your grasp. Think strategically to attack and expand your territory!

Four immersive environments: Forest, Snowland, Desert, and Cemetery

Five Heroes with their fascinating skills

Scenes change following time in the real world

Our adorable animals will cheer you up in various cute ways


Good luck!


Sistem Gereksinimleri
Yorumlar