The Patient: After Hours
Fiyatlar
Fiyat Geçmişi
Oyun Hakkında
---
A new psychological horror game from Aaron Wise.

What is worse than working the night shift at your local mall? Not knowing that what you are doing is real. Experience a dark & foreboding story set within the confines of a seemingly abandoned shopping mall. Experience the epilogue "After Hours", an introductory chapter to a bigger story set within the same universe.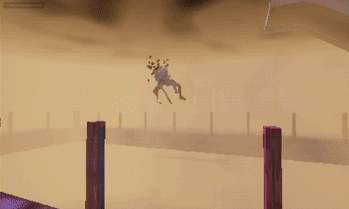 After Hours features a realistic low-poly Playstation aesthetic with low-resolution textures, per-pixel lighting, vertex snapping, dithering & many other classic PS1 throwbacks you can shake a stick at!
You are a night worker who has to clean up after a long day of trading at the local mall. But as the night quickly progresses you start to unravel things that don't appear to be real.
Who are you?
What are you doing here?
Discover the truth & escape your darkest fears that will hunt you down around every corner. Can you find a way out?
Features realistic PS1 low poly graphics with multiple rendering options.
Per-pixel lighting to give it an authentic look
Vertex snapping
Saving between levels
In-game music library, so you can check out the tunes from inside the menu
Psychological Horror

I am a huge fan of retro games, especially the Playstation era. At one point in my life, I had over 1000 PS1 games & still to this day love playing them. I have always wanted to create an accurate rendition of what a PS1 game actually looks like & after spending months fine-tuning my post-processing materials, I finally feel like I have achieved what I set out to do. I love horror games and I wanted to be the one to throw my hat in the ring & have people experience what my version of a PS1-style game could be.

Love the artwork? Me too! My friend & University peer Miranda Bennett Margrave handled the box art for After Hours. Please drop her a follow on Twitter!
Sistem Gereksinimleri
Yorumlar