The Ball Flow - Nature and Light
Fiyatlar
Fiyat Geçmişi
Oyun Hakkında
---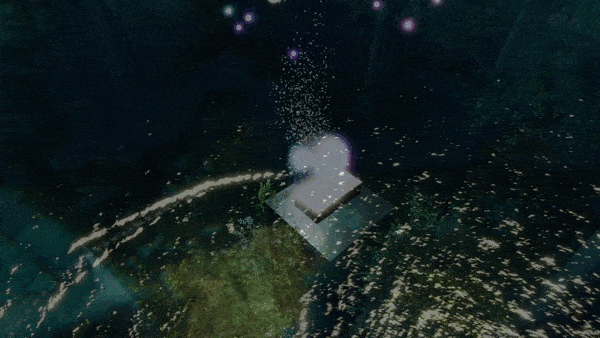 Thank you for visit store!
I'm solo indie developer. Maybe, this game not enough to you. But, I try to make wonderful game that can provide nice experience.
I deeply wish this game make your feeling better.
Major game Feature
You can explore beautiful world.

This game will passing you to beautiful 3D land scape.

The world include more than 20+ vegetations species with directors imagination.

You will face physics based puzzles.

You can explore beautiful beach, Mysterious forest, density flower field, Crystal Sea, Undiscover Island, Meadow.
World designed to you feel beautiful and relaxing.
Change the Ball's Elements for move through.
You can choose four balls.
First, Wooden ball. It can use generous situation for avoid obstacle. Also, quite fast!
Second, Rock ball. It will defend damage while moving.
Third, Magic ball. You can resist gravity. Also, produce lot of light.
Fourth, Water ball. This element can recover your health and mana if you are on the water surface. And it can quickly move on the water surface.
Attention!
Don't destroy the ball while you explore the world.
The Ball Flow world use physics system.
All of your controls ( such as move the ball, push the object, give the impact to other object, float on water surface, resist the gravity, etc.. ) based on physics system. Because of it, Ball can be destroyed.
If the ball get too much impact, Ball will loose health, and it will be destroy.
So, you have to choice proper Ball Element for move the Ball.
Some place is only can passing with proper element. Do not use basic ball only, It can cause destroy the Ball.
Find your own way to goal.
You have to find the yellow goal field for go to next phase.
Each stage have there own boundary. but it isn't mean that it direct to goal. Even, you may not notice lot of stage have own boundary.
You can find your own way to reach to goal, Or, simply can follow the path. Anything is great!
I tried that player can make themselves own way to goal.
Find the goal!
Enjoy and I deeply wish that you feel better after playing game.
Thank you for read all of store page.
Sistem Gereksinimleri
Yorumlar