Sewer Rave
Fiyatlar
Fiyat Geçmişi
Oyun Hakkında
---
Hey there buddy, you've been cordially invited to the sewer for the biggest rat party ever hosted.

We've got cheese, fruit, sewer water, and danger.

Wander the sewer and find messed up rats, old food, and maybe buried treasure(?).

Come along and make a friend or two.
SEWER RAVE is a surreal randomized exploration game where you crawl around a rat infested sewer during a giant rave. Search the labyrinthine sewers to discover games, secrets, and wisdoms meant only for rodents. Grab a cup of sludge and meet some rats!
SEWER RAVE was originally released in 2018 and the classic rat game is finally here on Steam, with a whole whopping one new feature: a genuine Steam Achievement.
SEWER RAVE is the kind of game that wants to confuse you. What's going on? Am I a rat or a human? Was that a bug or a feature? Is there a reason I'm down here? What am I collecting fruit for? If you like to be confused in a loud place and unsure what is going on, maybe it's the game for you. Maybe it isn't. I'd be curious if I were you. But I like weird games.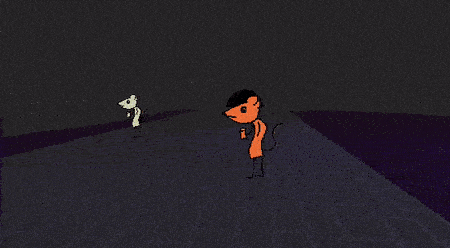 SEWER RAVE also features Twitch integration! Upon starting the game, you may submit your Twitch dot TV username, and some rats in the sewer may transform into the lovely members of your chatroom. This feature is not rated and there is no word filter so do it at your own risk.
SEWER RAVE has items to collect and NPCs to trade with. Maybe you can find them all? Oh yeah and there's fruit and cheese all over the place and you can pick it up. There's also platforming challenges. There's also creatures to get into fights with. Sometimes minigames. I don't remember. Have fun okay? Stay safe? Text me when you get home.
Sistem Gereksinimleri
Yorumlar