Russian Hunter
Fiyatlar
Fiyat Geçmişi
Oyun Hakkında
---
Russian Hunter
is the most realistic hunting simulator you've ever seen!
Feel the real excitement of hunting in the Russian forest. Hunt and stalk your prey with whatever suits you best. Realistic animal behavior, high quality graphics and familiar nature and fauna are even more pleasing to the eye.
Key features:
Hunt many types of realistic animals native to the Russian climate, the appearance and behavior of which are recreated with incredible accuracy. Among them, for example, there are: deer, foxes, brown and gray wolves.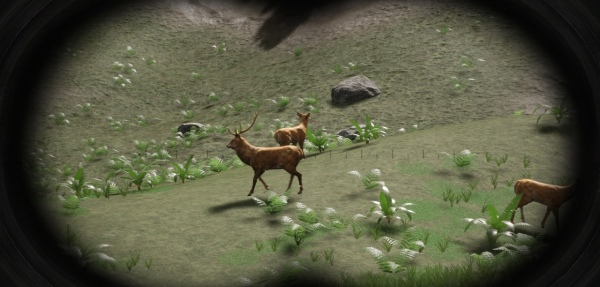 In the game, unlike many other projects about hunting, there are vehicles! Only three types of equipment: ATVs, motorcycles and boats.
The size of the map is 16 square kilometers, on the map there are many different areas: for example, mountains and plains, rivers and lakes, spruce and birch groves, thick grasses and melting snow. The combinations of all this create an incalculable number of picturesque landscapes. And because of the change in time of day, the number of combinations can be safely raised to the 10th power!
In addition to all this, hunting, of course, cannot do without weapons. This project includes several types of weapons: bolt-action rifles, double-barreled shotguns, just hunting rifles and even traps!
In order to emphasize the charm of Russian hunting and show the complexity of the hunting craft, the following mechanics are implemented in the game: in the place of a dynamic map with a location mark - a compass and static maps in the parking lots, in the place of teleports - marks on the map and various equipment.
Due to the fact that the project is sold for money, all content in the game is available immediately. And for the sake of some new type of weapon or transport, you don't have to donate every time.
Sistem Gereksinimleri
Yorumlar