Red Valley
Fiyatlar
Fiyat Geçmişi
Oyun Hakkında
---

Bringing a nostalgic experience to ps1 era horror lovers. Enter a bizarre world and face your biggest fears!

Synopsis:
An empty and destroyed city, a frightening mystery, a chance to discover the truth.
Sam and Lisa are traveling by car when they have an accident on the road.
Lisa mysteriously disappears and Sam is taken to an unknown location.
Now you will have to guide Sam through the city of "Red Valley", a scary and morbid place surrounded by mysteries.
Sometimes evil lives inside our own minds.

About Game:
Camera:
First Person.
Control:
Mouse and Keyboard only.
Graphics:
PSX graphics style, inspired by old ps1 games.
Gameplay:
Exploration mixed with frantic combat, First-person shooter.
Story:
A bizarre story with a very unexpected ending.
Duration:
It depends a lot on the type of player, it's a game that requires a lot of exploration, but it's not very long. (About 1 hour of gameplay).

We came up with a design of creatures that were both bizarre and nostalgic at the same time. With sound work inspired by horror classics.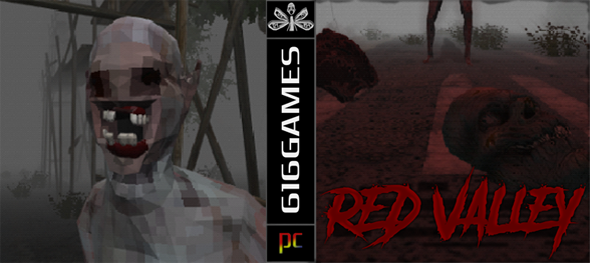 Developer's Note:
"Red Valley" will give you a lot of ammo... but you have to worry about your life.


Sistem Gereksinimleri
Yorumlar