Mutant Meltdown
Fiyatlar
Fiyat Geçmişi
Oyun Hakkında
---
Intro
A nuclear disaster led to unforeseen consequences. The world everyone knew ceased to exist. Lead a group of survivors throughout a post-apocalypse in a fast-paced turn-based game. Survive, interact, loot, explore, build, craft, defend, and attack!
Description
Mutant Meltdown is a fast-paced turn-based with roguelike elements in which you have a group of survivors in the aftermath of an apocalypse. The ultimate goal is to thrive with a stable colony. To survive, you must scavenge for supplies and deal with the mutants plaguing and roaming everywhere. Build, upgrade your encampment and deal with fierce mutants, mutants bosses, mutants with guns, and much more!
● Explore different locations left behind and scavenge supplies such as resources, weapons, ammunition, clothes, food, medicine, junk, and others.
● Manage survivors individually and equip them accordingly to their favorite skills
● Build and upgrade your camp to withstand the mutant menace
● Assign different tasks to your survivors. Some may be better at scavaging. Others may be better at constructing stuff.
● Explore the post-apocalypse scenario looking for other survivors
● Use protective wear to diminish the effects of radiation. Strange perks can be gained if a character gets too much radiation
● Repair and Craft, find mod schematics to your items
● Repair and upgrade vehicles to drive and defend
● Deal with many events with many possible outcomes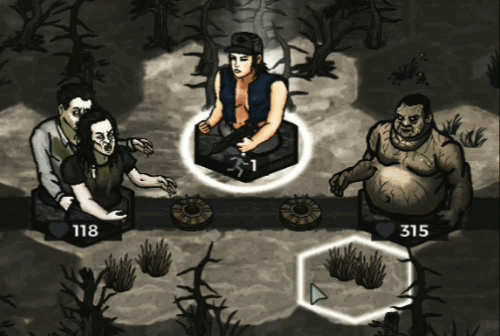 .
Sistem Gereksinimleri
Yorumlar