Master-Servant Sex with the Beauty from the Orient ~Contract with a Semen-Sucking Demon~
Fiyatlar
Fiyat Geçmişi
Oyun Hakkında
---
This is a
Low-priced practical
erotic game.
《Contents》
CG : 15
Intimate scene : 15
Voice : Heroine Full Voice.
《Features》
You can have the same experience as the protagonist.
《Story》
I, Ryuji Sakata, am an exceedingly normal person.
One day, I receive a package with the note,
"I saw something nice at an antique art dealer and thought I'd give it to you as a gift,"
from my father, a globe-trotting archeologist.
"Good grief… But what is this anyway…? Hmmm… I have an inkling, but…"
When I pull out the junk (?) delivered to me, I find a pyramid-shaped ornament at the very bottom.
It's heavy and well-made, so I think I'll post it online and see what it goes for.
As I'm thinking about all the money I'll receive, the pyramid slips out of my hand and falls to the floor.
"W-w-whoa! What the actual hell!?"
When I drop it, the top of the pyramid comes off, and white smoke spills out of it.
The smoke continues to emanate from the pyramid and then erupts suddenly, filling the room instantly.
When I look up, a woman is straddling me.
An extremely shapely one… She's an olive-skinned foreign goddess… I have no idea what's going on.
"You are wide awake, Ryuji. I am Leila. Mistress Leila to you."
"Hehe, I can see you staring at me with those covetous eyes. How unbecoming… Are you the one that broke the seal?"
Completely ignoring the fact that I am freaking out, the mysterious Leila moves her face close to mine.
"Many moons have come and gone since I last had a meal. I am ravenous!"
"You must bring me some prey to satisfy my hunger. I haven't 'eaten' in such a long time. I'm going to drain you of everything you have…"
《Character》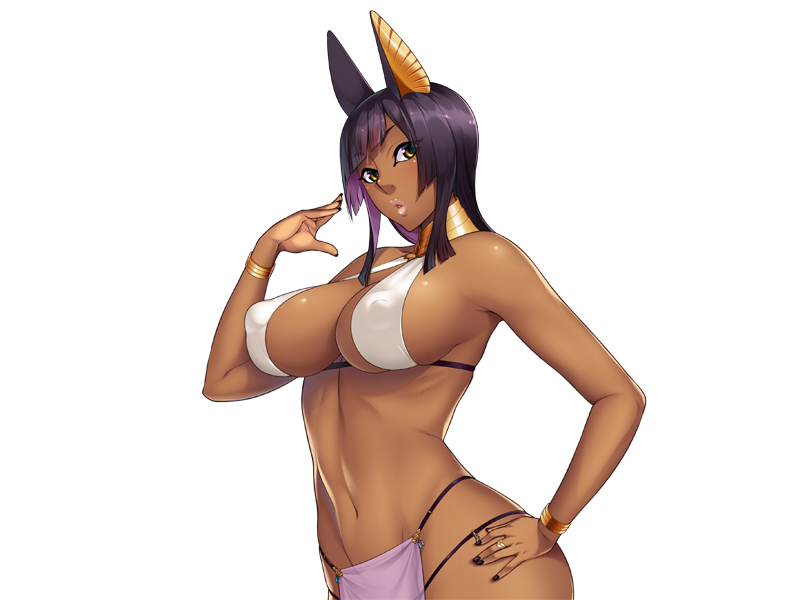 Leila (VA: Hina Shinomiya)
Some sort of ghost or spirit sealed in a piece of ancient artwork.
Despite her elegant bearing, she's haughty and prideful, and she believes that it is natural for her to dominate others.
She takes a liking to Ryuji's semen and decides to make him her servant.
She loves modern food, especially junk food.
*Screenshots are taken from the in-development version of the game. Character names and translations may differ from the release version.
*Before purchasing this product, we highly recommend that you play the demo[Japanese only] to check if the game works properly on your computer in your region.
*Appetite is the licensor of this game. For inquiries about the product, please contact Tensei Games.
Sistem Gereksinimleri
Yorumlar
Copyright © 2018-2021 | BAYDİJİTAL | Tüm Hakları Saklıdır.