Grimhunt
Fiyatlar
Fiyat Geçmişi
Oyun Hakkında
---

Paranormal investigation game.
The Grimoire hides many secrets and information precious to arcane investigators.
Search for magical creatures, rare animals and the hidden world in this simulation game.

Have you ever wondered what lurks in the forest? In addition to birds and rabbits, what really hides.
What if I told you the legends are true. All that told through generations really exists and today with this Grimoire you will be able to find them.
Join the Guild of Arcane Investigators, experts in mystical creatures and the occult, delve into the forest for clues and information and find out what we're up to.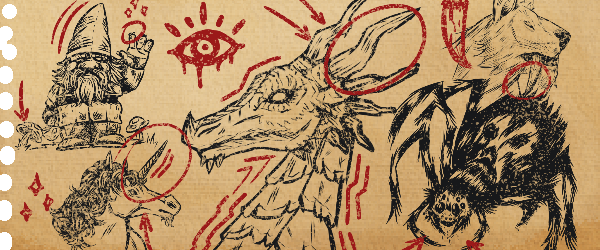 Many animals, legends, myths and "Things" will be added over time with a forecast of at least 28 MOBs.
So far this is the list of creatures:
Gnome

Dragon

Unicorn

Fairy

Saber tooth

Ghost

Giant Spider

Mermaid

Phoenix

Treant

Troll

Headless Mule

Gryffon

Harpy

Werewolf

Magic Crystals, Lanterns and Compasses, the guild will provide everything you need, but of course it comes at a price, bring scales, fur and other evidence they cost a lot in the arcane market.
The equipment is extremely useful in your hunts, we currently have: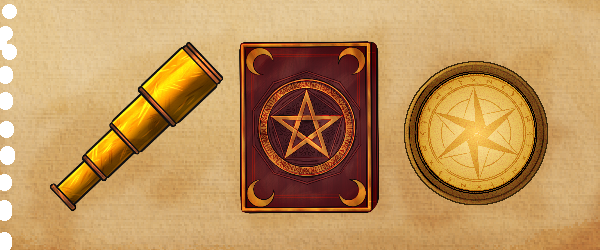 Compass

Watch

Grimoire

Lamp

Arcane Crystal

Spyglass

Monocle

To find out which creature is in the region you must be very attentive to the clues left by it, a tuft of fur, claw marks, footprints and several other clues will guide you to success.
Observing the clues left by the creature it is possible to discover its species, we currently have information about:
Mushrooms

Claw Mark

Footprint

Magic Dust

Scale

Bubbles

Fur

Feathers

Firemark
Why Early Access?
The game is already at an advanced stage of development but there are still important choices to be made, we hope to build an active community that helps make these decisions, suggestions and ideas are very welcome and will be taken seriously.
Sistem Gereksinimleri
Yorumlar