Great Deceiver
Fiyatlar
Fiyat Geçmişi
Oyun Hakkında
---
A visual novel about what happens when a modern-day empress meets an ordinary man.
FEATURES
5+ hours of gameplay

Japanese voice acting
SUMMARY
Marie Mamiya reigns supreme.
From the moment she appeared at the Royal Family Fitness Club, an ultra-luxurious gym jointly run by the Mamiya Zaibatsu and Sugimoto Pharmaceuticals, she was instantly in charge. The first thing she did was appoint her own personal trainer, passing over a building full of muscle-bound men in favor of our unimpressive protagonist.
But she'll train him into shape—in the pursuit of beauty.
CHARACTER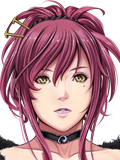 Marie Mamiya
VA: Shino Nakano
A modern-day empress who reigns on high as the head of the Mamiya Group.
As a young widow, her exceptional talent and sharp insights shot her to the top of the business world like none before her, and she has ruled over it with an iron grip ever since.
Though technically getting on in her years, she maintains an eerily youthful appearance.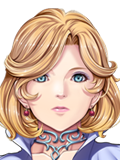 Reia Itoh
VA: Shion
A rare and regal beauty, as stunning as Marie Mamiya herself.
As the owner of the Royal Family Fitness Club run by the Mamiya Group and Sugimoto Pharmaceuticals, she is plotting to facilitate the latter's acquisition as a subsidiary under the Mamiyas in the hope of following in the footsteps of her hero, Marie.
Pressured into marriage with Kisaku as part of a political ruse by the Mamiyas and Sugimoto Pharmaceuticals, she regards her husband with contempt, treating him no better than a dog to ensure her absolute authority.
Obsessed with preserving her youth and good looks, perhaps even more so than Marie.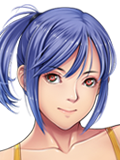 Maki Suzuka
VA: Ria Akai
Like the protagonist, Maki shows up at Royal Family to pursue her dream of becoming a fitness instructor. Young, starry-eyed, and friendly to a fault, she hits it off with Yukio at once.
Much to her delight, she's hired on the spot, too... but is it really what she signed up for?
Sistem Gereksinimleri
Yorumlar