From Red to Green
Fiyatlar
Fiyat Geçmişi
Oyun Hakkında
---
The objective is to turn all of the red objects into green by moving on them in the minimum amount of turns. However, if you move on green onject it will become red, some levels have inverted input, and some levels have movable objects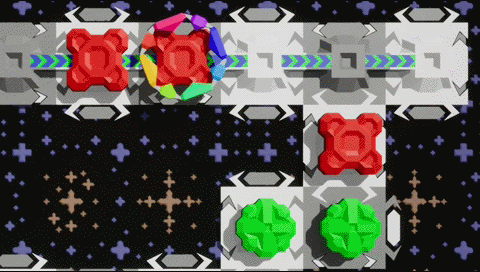 If any level seems difficult to you, then there is a complete walkthrough in the Steam guides.
Key features:
5 microscopical tutorial levels;

24 main levels with size from 4x4, to 7x7;

20 bonus levels;

Random level generation (but without movable objects), in which you can specify the desired height and width of the level from 2 to 7 (2x7 possible);

You can create own levels (but without moving objects) with size from 2x2 to 7x7, and share them by using a clipboard code;

You can draw lines anywhere with the right mouse button, adn erase them with the middle mouse button;

Additionally there 2 minigames, in one you need to remember the direction of the indicated arrows, which will be infinitely generated, the other is the main gameplay of the game, but two players by using same keyboard (WASD and arrows) will have to change as many objects as possible to their color in 5 seconds;

Big buttons! Have you ever wondered how much time you lost by hovering over small buttons?;
More information in FAQ on the game Steam forum.
Sistem Gereksinimleri
Yorumlar