Fogel And Porki Evil Arcade
Fiyatlar
Fiyat Geçmişi
Oyun Hakkında
---
"Fogel And Porki Evil Arcade" is a game in the genre of "Match 3" with elements of a visual novel. Immerse yourself in the neon atmosphere of the arcade arcade and help the students defeat the Demon that broke into reality from the video game!
The visual style of the game is the aesthetics of retro wave - retro futuristic style of the 80s, which has been reinterpreted in modern culture.
The game recreates and ironically plays out the spirit and cliches of science fiction, action movies, horror films and arcade games of the 80s and 90s of the last century to immerse the player in the nostalgic atmosphere of the laser madness of popular culture of those years. We don't know what it is - postmodernism, post-irony or post-post and meta-meta. But in any case, do not take everything too seriously :)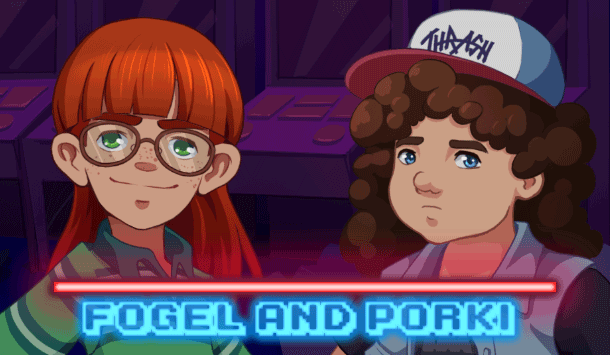 Two very ordinary teenagers - they listen to metal, play video games and really like to stick their noses where they shouldn't. By chance and by their own stupidity, they free an ancient demon from a parallel space that was locked in a video game. And now they have to somehow solve this problem, so as not to remain forever in his slavery! And if we consider that the demon, judging by his appearance, is extremely indifferent to gachimuchi, then it is not difficult to imagine what can be expected of bosom friends in captivity of this fiend of the Quantum Abyss.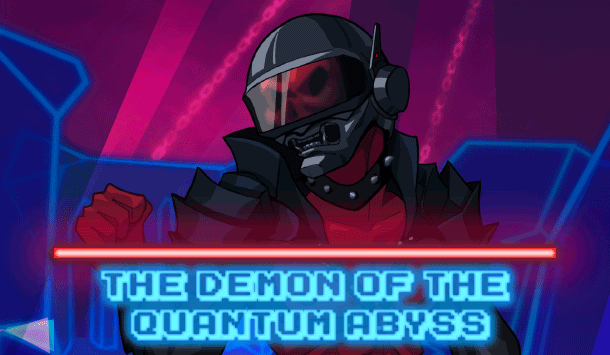 The main villain, evil incarnate. He is cunning, insidious, on style and pathos. As usual, he is obsessed with thoughts of world domination. The character is bad. Not married. In the distant future, he was defeated by a Warrior from the Fractal Dragon clan, locked in a video game and thrown into the abyss of the time continuum.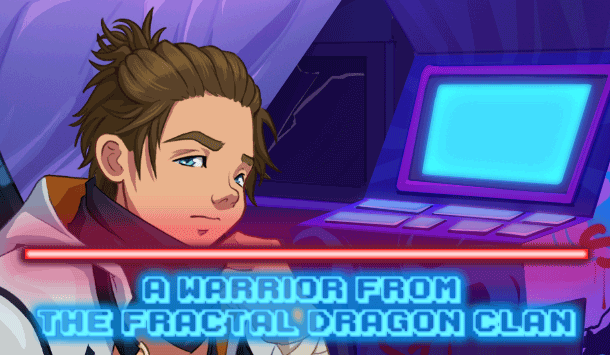 He's cool. Very cool. Incredibly cool. Avenges the death of the teacher and does not look back at the explosions. If we ever sell the film rights to the popular online movie theater rights, it will only be on condition that he is played by Ryan Gosling.
Waiting for you:
Gameplay "Match 3"

A story with lasers, battles and time travel

Bright characters

Retro wave aesthetics

Synthesizer soundtrack as if straight from the 80s

References. Easter eggs. References. Lots of references!

Irony

https://discord.gg/EW4NkEv46J
Sistem Gereksinimleri
Yorumlar