FiberTales: DummyKart
Fiyatlar
Fiyat Geçmişi
Oyun Hakkında
---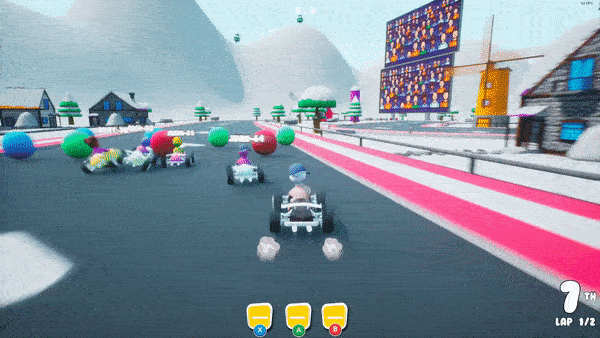 DummyKart is a mini action Kart Racing game in which you can control one of the Dummies, while racing the player can use Abilities and weapons, and go through a lot of chaotic challenges till you get to the first place.
Pickable-Abilities
Rocket Launcher: you can use it to Aim on the Kart you choose in front of you, to get yourself an advantage.

Trap-Bombs: you can use it to obstruct the Karts Behind of you.

Turbo-Boost: to boost your speed in straight road and also you can use it to drift through hard turns.
Story Mode
Follow Tao-32 the Dummy from FiberVillage with his dream of joining and winning the Fiber Village Tournament, and explore the fiber world through three different driving game modes.
Game Modes: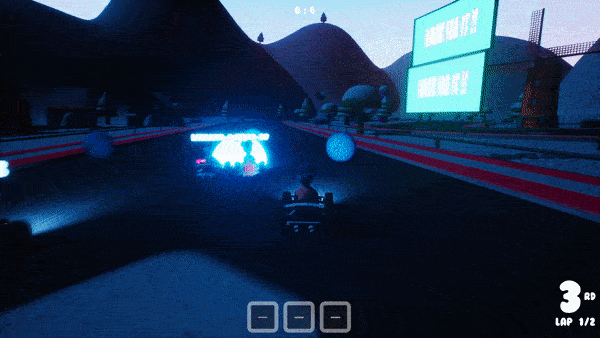 Collecting Buttons in time through obstacles

Chaotic races

Chasing and running away from riots
SplitScreen multiplayer
play with up to 4 players in a local multiplayer split screen and choose between 6 characters, in a race full of obstacles, and abilities to pick up.
FiberTales
FiberTales Is a Series of stories happening in the Fabric world owned by one of the biggest Artificial Intelligence Companies called "Fiber.AI", this company designed dummies to host the Ai agent while the process of machine learning training, making them naturally go through a lot of learning challenges to gain a lot of skill to replace human in daily repetitive tasks to make a safe sustainable future for all humanity.
Sistem Gereksinimleri
Yorumlar
Copyright © 2018-2021 | BAYDİJİTAL | Tüm Hakları Saklıdır.