EPEJSODION Dodgeball Training
Fiyatlar
Fiyat Geçmişi
Oyun Hakkında
---
Train For the Championships!
EPEJSODION Dodgeball Training
gives the player a great and fully customizable training area to train for the greatest dodgeball event ever,
the EPEJSODION Dodgeball Championships! Take all EPEJSODION League teams for a training program to get them ready for the great clash!
Make sure to check out the Training Center's great features!
Train Teams
Transfer teams you unlocked back in EPEJSODION Dodgeball Attack/Defense/Speed for the training!

Train your team by playing against other teams from its league!

No time to play? Have your teams trained idle!
Train Me
Train yourself with Tadeusz Lorkowski, the developer himself!

42 exciting drills will get you ready for the Championships!

Beat dummies, dodge balls thrown by the launchers and then take on some real players!
Challenges
Want some more singleplayer experience? A set of a hundred Challenges will put your skills to a test!

The challenge difficulty ranges from cakewalk to extreme tasks for real EDB masters!

Daily challenges to keep you in shape!

Great rewards for EPEJSODION Dodgeball Attack/Defense/Speed players!
Other features
Play as any of the 182 EPEJSODION League teams in a singleplayer or a two-player match!

The Roster editor is back and better!

New player abilities - Sprint and Strategies! Unleash the full potential of your warriors!

Championships Intelligence - get all information on the Championships and remember the Sopoti ruleset!
The game is able to communicate with EPEJSODION Dodgeball Attack/Defense/Speed to transfer certifications.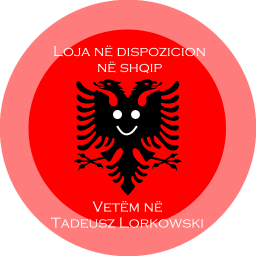 Loja është në dispozicion në gjuhën shqipe/Game is available in Albanian.
Sistem Gereksinimleri
Yorumlar