Egghead Gumpty
Fiyatlar
Fiyat Geçmişi
Oyun Hakkında
---
Explore an infinite procedurally-generated abandoned juvie as you try to survive a monstrous egg with legs named Egghead Gumpty that's hiding in the building. He can watch you from anywhere, so catch him stalking you before it's too late in this unique horror experience.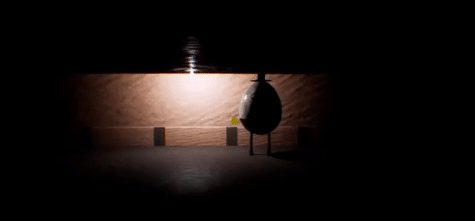 Story:
One day a corrupt juvenile detention center with a horrendous reputation, and the next an empty building where everyone (supposedly) suddenly vanished, the now-abandoned juvie garnered the reputation of a place that no one ever exits.
The Juvie:
Hired by the father of one of the former inmates that vanished, you are sent to investigate and explore the juvie in order to find out the truth about what happened in the establishment that was once finite.
In Egghead Gumpty, you will explore the many vast hallways and rooms of the juvie, which are infinitely procedurally-generated, all while trying to uncover the truth about how everything came to be. Although the place will seem empty at first, it will quickly become clear that you are not alone, and are being stalked by a shy entity that is determined to catch you.
When the entity is stalking you, an indicator will appear on the screen informing you that you are being watched. This means that somewhere around you, Egghead Gumpty is looking straight at you. It could be him peeking from behind a door or from the ceiling, but that doesn't matter. What matters is that you must find where Egghead Gumpty is stalking you before it gathers enough confidence to attack, and scare it away to buy yourself time to dedicate to your mission.

Yorumlar