Echoes of Mayhem
Fiyatlar
Fiyat Geçmişi
Oyun Hakkında
---
Echoes of Mayhem is an arpg roguelite soulslike. You'll fight through a randomized dungeon of monsters and bosses in an attempt to reforge the world. You'll score loot along the way and gather resources to upgrade your town and choose your own path with random dungeon perks.
EXPLORE A BROKEN WORLD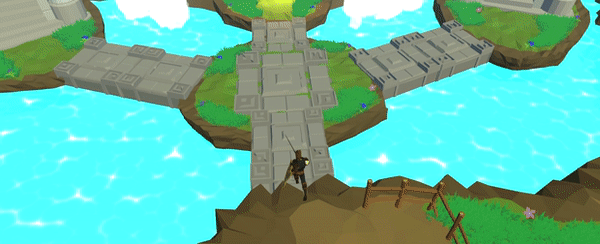 The world has been ripped apart by a chaotic force. Make your way through dungeons in a quest to repair the shattered elemental islands. Then explore the restored pieces of these islands to finally confront the forces of Mayhem.
CHOOSE YOUR DESTINY

Choose how you want to play with unique items and abilities. As you progress through the levels you will be given choices of powers called "Echoes" that will provide a unique experience with each playthrough and let you build your character how you want to play. You can opt to slash your enemies with a giant sword, torch groups of skeletons with fireballs, or pull out a shield and wade through tons of enemies. There's even a full weapon combo system that rewards you with self buffs, damage to enemies, and target debuffs when the correct combo of weapon attacks is used.
PUSH BACK THE FORCES OF MAYHEM
Make your way through randomized dungeons fighting packs of enemies and mini-bosses. At the end of each dungeon run you'll encounter a final level boss. Defeat them and you have a chance to bring back some elemental shards to restore the shattered islands. (Coming Soon)
Features
Town Upgrades – Bring those resources back and upgrade the town for stat boosts, unlock new tiers of guild traits and abilities.

Echo System - Special character stat upgrades that you get to pick from to build your character how you want to play.

Combo System - Attacking with certain weapon combinations will either do damage, debuffs, self buffs, or all three if you find a powerful enough weapon!

Three unique dungeons to explore, each with unique layouts, resources, monsters, and bosses.

Classless system - Abilities are based off your choices from a variety of items you can equip and use; you pick how you want to play.

Minigames - Fishing, Mining, Chopping, and Enchanting to get those extra resources for your Guild upgrades.
Sistem Gereksinimleri
Yorumlar