Dungeon Masters
Fiyatlar
Fiyat Geçmişi
Oyun Hakkında
---
Dungeon Masters
is a skill-based dungeon crawler
without
any random based gameplay mechanics. You can master your favourite dungeon, learn patterns and get better and better by beating your personal records.
Features
Rewarding and fun Combat mechanics

Different enemy types that require specific strategies to defeat them

Built-in maps to beat and master time records

Level Editor that allows you to design your own Dungeons and Puzzles

Top-down 2D Gameplay with Retro pixel art aesthetics
"By coming here, you have hopes to become the Demon, a Dungeon Monk that slays these nasty and dangerous creatures that settled in these ruins a very long time ago. From now there is no going back." ~ Mirvodh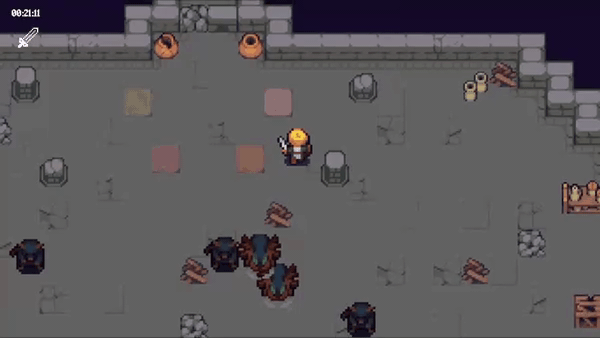 Puzzles & Traps
While exploring the dungeons, you may encounter numerous traps that will kill you immediately if you are not careful enough. There are also various ancient puzzles that will open additional passages for you if you manage to solve them.
Level Editor
The game includes a powerful
in-game level editor
using which you can create your own dungeons that will be a challenge by your rules. You can draw each block, design huge and complicated maps with different room configurations and prepare traps or puzzles that will work according to logic programmed by you!
Logic Editor is part of Level Editor and allows you to make connections between interactive blocks in a simple and fast way.
You can export your maps to files or import your friend's map file into your game and play it!
Sistem Gereksinimleri
Yorumlar