Dune Girls Attack!
Fiyatlar
Fiyat Geçmişi
Oyun Hakkında
---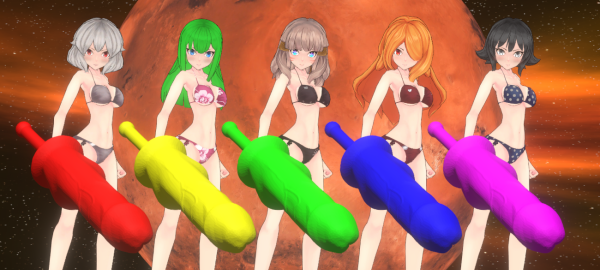 DUNE GIRLS ATTACK!
You journey starts on the desert planed called Dildakis filled with spice and crazy anime girls. Harvest spice and fight the girls which are going to beat you to the death with their dildo weapons.
Collect ores of spice and pick up dropped dildos to get money. Use them to buy new weapons and upgrades on your spaceship, so you could proceed further and further.
GAMEPLAY FEATURES:
Сomplete madness of what is happening

Anime girls and nudity content

Roguelike shooter arena

Endless gameplay with increasing difficulty

Various upgrades to become stronger

Unique weapons with different stats

Fancy graphics and ragdoll physics

Fully voiced anime girls

Achievements and leaderboards
Let's see how long could you survive at this crazy arena!
Sistem Gereksinimleri
Yorumlar
Copyright © 2018-2021 | BAYDİJİTAL | Tüm Hakları Saklıdır.