Chaos Uproar
Fiyatlar
Fiyat Geçmişi
Oyun Hakkında
---
At no other time have you encountered a First Person Shooter game like CHAOS UPROAR: The Chaos Begins. Dive into an open magical world, overflowing with spooky inter galactic creatures. The game blends your
shooting skills ability along with your movement skills
. Explore a different timeline in a different universe.
Steve is the main character in the game, which is your role, the main hero. You are chosen for a mission to investigate the sudden disappearance of an Experimental Lab and Troops somewhere near the Bemuda. Being in a top secret mission, you are not briefed and sedated. You find yourself in the middle of a journey and... the adventure begins. Your Aircraft crashes and you find yourself a lone survivor in a different universe and in a different timeline. With only a
limited supply of ammo and kits
you need to fight your way back home. Explore the mystery behind the loss of your troops. Find the one who is causing the
CHAOS
and complete the levels destroying the super powerful enemies who are fighting for the main
VILLAIN
.
FEATURES:
You play as a single player in a dark and horror ambience. Make smart moves to kill the AI powered powerful intergalactic enemies. You need to understand their movement and actions to defeat them. Explore new regions, cross barriers, uncover secrets to tackle with your obstacles. The game is on.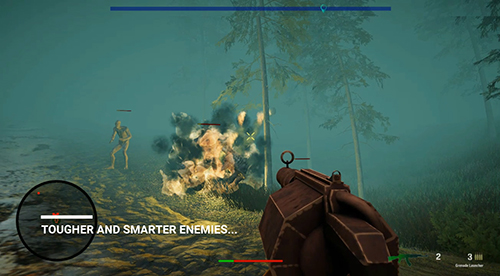 SKILLED AT SHOOTING AND MOVING:
You have only the basic guns and a small ammo count. Step into the role of Steve, whose highly deadly shooting and movement skills allow to him to shoot accurately from any distance and jump from higher heights. Your friendly equipment are your Radar and a Compass. This will help you to find your way. Crush your foes with your powerful weapons and strike them from the shadows with terrifying precision.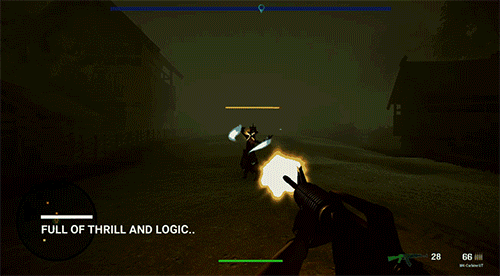 BUILD YOUR OWN STRATEGY:
The obvious way is not always the obvious. Plan your route well and proceed with the utmost care to save time, ammo and the most important of all... your health. Be aware that most your enemies can smell your presence from a distance.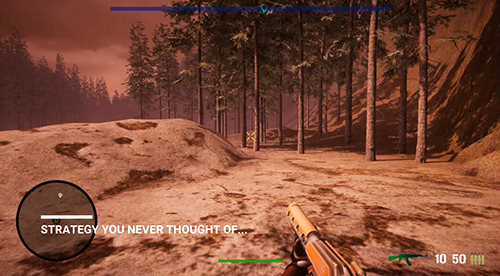 WHAT MAKES MORE CHALLENGING:
No "Save Games...!!!".... Your progress is saved only when you complete a mission. Don't worry, while you progress your game, you cross checkpoints. These give you additional lives. You are resurrected once you are killed, only if you have a resurrection.
GOOD ENVIRONMENTS: BEAUTIFUL AND SPOOKY AS HELL
Hunt through entirely new atmosphere: from dusk to dawn, through the dangerous terrains, past the mysterious cliff and a hanging lair. A variety of natural dangers will test your abilities. From sporadic and bright atmosphere to completely dark evenings. You'll be astonished by the flighty universe of a different timeline every step of the way !!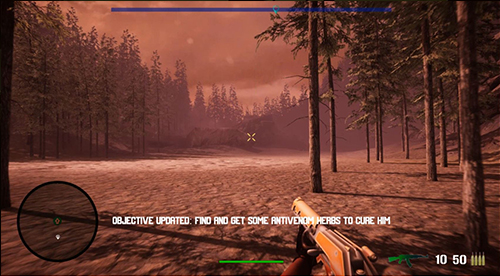 Sistem Gereksinimleri
Yorumlar