Britannia
Fiyatlar
Fiyat Geçmişi
Oyun Hakkında
---
Britannia is the eponymous adaptation of the historical board game that broadly depicts the age-old conflict for control of Britain from 43 to 1066 A.D. Leave your mark on the island and take control of England, Scotland, and Wales.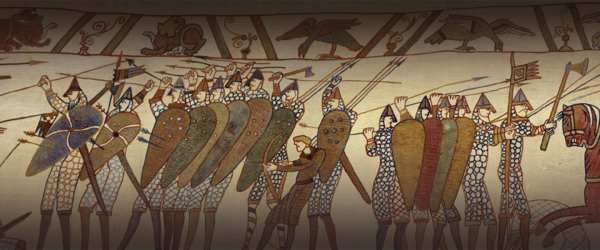 Game mechanics
Britannia uses the same ruleset as the historical board game and relies on support from the original creators. Take control of a nation and issue strategic recommendations to move forward and gain the upper hand over your enemies.
Earn victory points by conquering and keeping territories, defeating enemy units, and being elected Bretwalda or King of England.
Key features
The game begins with the Roman invasion in 43 A.D., continues through the many conflicts between the Angles, Saxons, Picts, Norwegians, Scots, Irish, and other peoples, and ends with the Norman Conquest of 1066. Play as the rebellious Queen Boudica, legendary King Arthur, Danish King Knut, or William the Conqueror and leave a mark on the early history of Britain.
Develop your nation, manage your army, and fight by choosing the battlefield that will lead you to victory. But that's just the beginning – numerous unique game mechanics await you in Britannia!
Take control of Albion's destiny! In Britannia, you can change the course of history and create diverse outcomes.
Scenarios and customization

Playable offline with 1 to 4 players across 3 scenarios, including the Roman invasion of 43 A.D., the 5th-century Germanic invasions, and the invasions from the North (by Danes, Vikings, and Normans) until around 1066.
A faithful adaptation of the board game
Lewis Pulsipher's masterpiece is brought to life in 2022 with the digital version thanks to Philippe Thibaut (Europa Universalis, Ageod, Avalon Digital games, SGS series).
Sistem Gereksinimleri
Yorumlar