Ball Ranger
Fiyatlar
Fiyat Geçmişi
Oyun Hakkında
---
About this
"Ball Ranger" is a game where the character will automatically attack, and the player drags the character to move it. As the game clears, the player will encounter different monsters and get different items and weapons in the adventure.
How to Play
When On the Map
Tap the flashing point to enter the stage
In the Stage
Drag the character to move
Drag the character to the edge of the stage to enter another room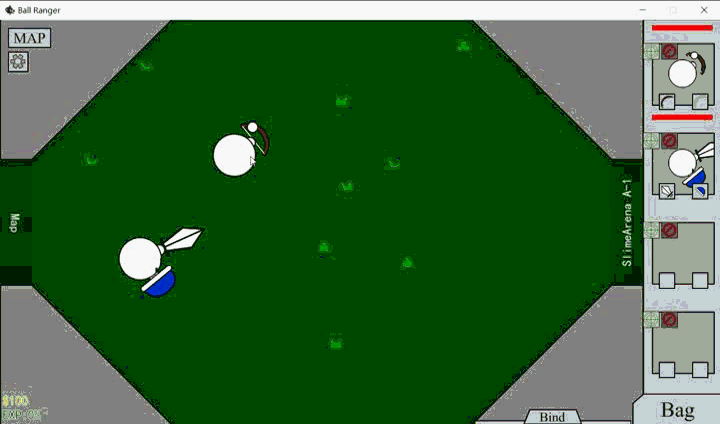 Click on BAG in the lower right corner to open the BAG

Drag BAG items to perform various operations
You can get items, challenge monsters and make your favorite match in the adventure.

Ranger's power is determined by the player. Want to become a mage? Yes!, want to become a fighter? Yes!

Of course, you can also hold a sword in one hand and a stick in the other, as long as you like.
All kinds of items and weapons:
Players can obtain weapons with different effects in the adventure, and the store will continue to purchase new weapons as you advance the adventure. The
weapons may not be stronger from the back, and the strength mainly depends on the player's level.
All Kinds Of Monsters
Each level has different monsters, and different monsters have different attack mechanisms and appearances.

Of course, there are also drops, including miscellaneous items, props and weapons.
Fishing
I believe people who like to play JRPG like fishing, so this game also has fishing system. This will be encountered during the adventure, which is equivalent to a small snack.
Sistem Gereksinimleri
Yorumlar
Copyright © 2018-2021 | BAYDİJİTAL | Tüm Hakları Saklıdır.