AI War 2
Fiyatlar
Fiyat Geçmişi
Oyun Hakkında
---
AI War 2
is a grand strategy/RTS hybrid against a galaxy that has already been conquered by rogue artificial intelligences, alien nanobots, and many other devious (and occasionally helpful) factions. Your path to victory lies in destroying the AI Overlords, which requires you to locate and acquire new fleets, superweapons, allies, mercenaries, and defensive weaponry.
Rather than trying to recapture all the territory (which will simply enrage the vast enemies enough that they slaughter you), you must capture planets with care, invest in new technologies, and strike with precision. This isn't a stealth game, but there's a definite art to knowing when and where NOT to strike.
It's also "a sequel to [Arcen's] enormo-space RTS AI War, which we called
'one of this year's finest strategy games'
back in 2009" (Tom Sykes, PC Gamer)
What's New?
We still have a lot we want to add, and even more we want to polish, but the current version of
AI War 2
is already vast:
Many optional factions, each with their own goals and strategy, create a living galaxy.

A new Fleets system gives you even more ships than befire, and allows you to customize your empire more than ever.

A ton of map types, and with a lot of sub-options to make them even more varied.

Mercenaries to hire, factions to ally with, and oodles of targets to capture or hack --with the AI or aliens.

Warden and Hunter sub-fleets of the AI provide for new challenges (and sometimes opportunities) in how both you and the AI interact with each other.

Polished gameplay mechanics, representing everything learned from first game's six expansions.

Trimmed fat: repetitive boring tasks have been automated or streamlined, but more options than ever have been added for you to customize things when you want to. Our goal is never to waste your time, but always have an array of interesting challenges for you to pursue at once.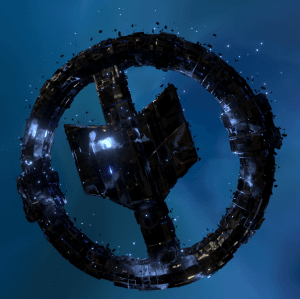 What Other Stuff?
Redesigned UI, currently going through iterations.

Over 1700 lines of spoken dialogue from more than 25 actors, and more to come from the AI itself.

1.5 hours of new music added to the 4.5 hour included score from the original game.

Crazy moddability, with many levers available in easily-accessible XML.

Multiplayer is temporarily disabled, but still being implemented.

Multithreading for modern performance, and a codebase that will not summon an elder god.

Sistem Gereksinimleri
Yorumlar
Copyright © 2018-2021 | BAYDİJİTAL | Tüm Hakları Saklıdır.